Digital Marketing Career Advice and Growth Tips:
Have questions on your mind with respect to digital marketing career?
You should read this article. First, Vanakkam.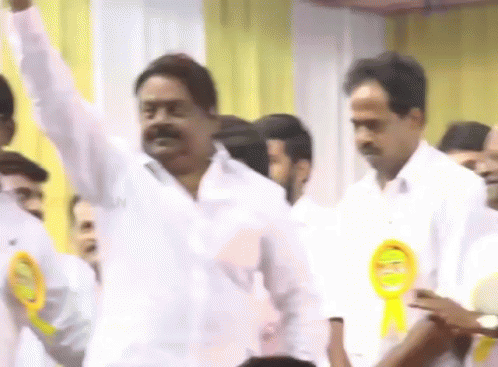 In this article
Today I am going to cover the scope of digital marketing for career opportunities.
A lot of people often ask me several questions with regards to the Digital Marketing Career, and I thought this article is going to be of a great help to all of them. This article is pretty much in the style of question answers.
I'M taking most frequently asked question today and placing it right here in this article today in front of you guys question number one:
What is the future of digital marketing?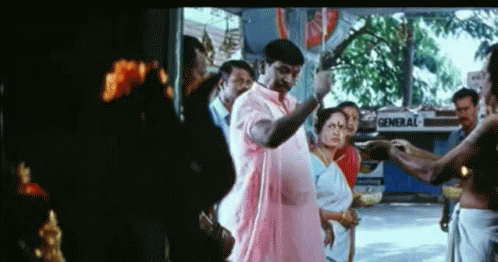 Are we at the saturation point at present? The answer is very simple: how can we be at a saturation point? when we all know that a time to raise heavily invested in Digital we consume more on digital than in the real world?
In India, there are about 500 million Internet users. Similarly, in any other country, there is an increase in usage of Internet, and this is growing with a very rapid pace, but campaigns like digital Indian geosphere, internet Digital has reached out to the rural and faster place in the last two years. Your honor 😛 there's a 22 percent growth in usage of Internet in rural India and about seven percent in urban. Remember – 55 percent of Indians haven't used the internet yet, as they start adapting to the internet, the processes will become more digital and there would be increasing demand of digital marketer. Look at the number of job openings naukri has about 13,000 odd openings in digital marketing domain, whereas if you look at LinkedIn, LinkedIn has close to about 5,000 job openings in digital marketing, and this is with respect to the keyword digital marketing itself. So if you look at SEO SEM, there might be a lot more job openings up there on these platforms, I'm just taking two reference point, but otherwise, if you search for social media SEO digital you type, so you will see a lot more openings up there.
Let's understand question number two:
What aspect of digital marketing should I learn, and how do I evaluate my skill set for various roles?
A lot of people who get into this domain usually gets confused to taking up courses. Remember when you're doing your MBA you're, given a choice of electives between management, HR, finance, marketing, etc. People who generally like to shape up their career in sales marketing management prefers to opt for marketing.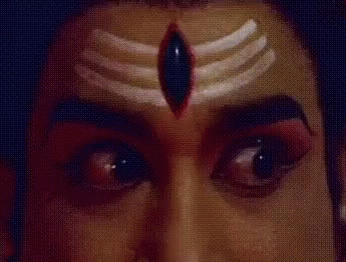 Similarly, digital marketing requires four different types of people: number one process oriented, number two: creative oriented, management oriented and technology oriented. Let's understand, what are these four types of people.
Process Oriented – These are the guys who basically does SEO, SEM, Google Analytics, Marketing Automation, digital advertisers and tasks that doesn't require great content synergy. So, if you think you're not a creative person and not the creative genie, Still the industry demands people who can drive great leads through Google advertisements, social media advertisements, and through online media buying. If you could bring the website on top to the right, on-page and off-page optimization, and it would like to learn the art of these processes, these are the rules which probably suits you.
Content Oriented – The best then comes creative content oriented, if you are a creative person or you love to visualize, then this tool suits you the best. Your role demands you to come up with content strategy campaign ideas, unique hashtag, proposition creatives for the digital route, Iceman's liners for email.
Basically, if you are good at communication and inspired by creativity, you can take up roles like content writer, copywriter, visualizer, social media marketing manager. So, these are some of the roles that suits best for creative guys up.
Management Oriented – Here comes management, people who have been in the marketing industry for years and want to make a career shift in digital. Not many want to start from scratch and they would like to get into a mid-manager role or manage your role in the domain of digital. These roles could be a client servicing head account, managers, digital strategist, provided they have practiced some digital in their past digital innovator, who aims at market research and brings new things on the table and thought leadership and aims a something innovative all the time. This role is a super responsible role, as you become the trendsetter and messenger of digital to the world.
Technology Oriented – These people act as the silent guide for Digital Domain, who is responsible for cracking API's and do some tech based marketing innovation. Technology Oriented People are coders, API developers and help to solve the marketing problem through the creative marketing innovations, which is purely technology oriented. So, if you are into coding and don't like to get into IT domain, then figure out agencies that aims at marketing technologies, or rather digital marketing technologies.
Let's look at the question number three:
Should I join a digital marketing agency or a client-side?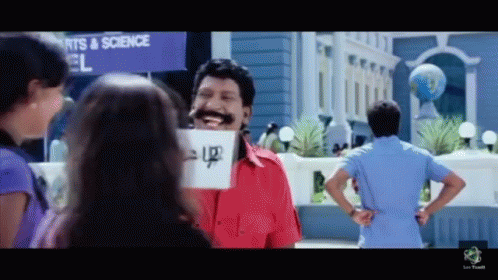 Well, Digital Marketing Agencies are behind most of the marketing innovations. Lies they are trendsetters, they believe in adapting to the change, then and there, they work with various verticals, and it gives you the opportunity to work with multiple clients. At the same point of time, you are responsible from day one and you get to do some amazing work. It's challenging, but then you love to do a lot of things up there. So, if you are a person who loves to take challenges want to learn, a lot of things want to constantly innovate and aim at doing big things. Agency is a right place for you to grow your career attic of me. So, if you are aiming join agency, you have a team who shares the same zeal of creative innovations, so you get to work with someone whose hardcover colleague or loved, to do something innovative all the time.
Now, let's look at Digital Marketing rules on the Client Side or in larger companies. That is a fair deal, provided the company gives you the freedom to give to do something creative/innovative and gives you budgets to experiment, but you get narrowed and you only end up doing certain monotonous tasks. However, shifting jobs and different verticals would become a challenge, as you probably wouldn't have that much industry experience. So, when you start from agency and get into different industry verticals and becomes a lot easier for you, I'm a guy who would love to take up challenges and becoming part of agency inspires me the most, and I would recommend you the same at least spend Ten years of your digital career life or an agency and do multiple things that help you inspire yourself.
Question number four:
What is the salary one can expect in digital marketing domain and how is the good life?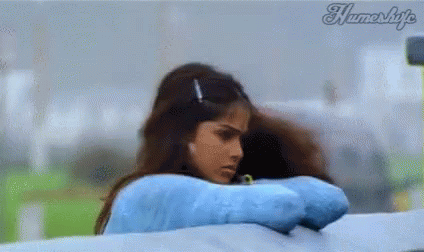 Digital marketing salaries largely depends upon the following factors: number one, your practical knowledge to the city that you're living with the number of experience. SEO's are slim guys who get limited payment compared to guys in account management or social media domain, as a demand for client management in really high, as well as it requires a lot of creative solutions in an agency. A starting pay on an average is about 16K to 20K for a fresher in the two or three tier cities. This would be between 10k yo 15k in other cities. So that's the defence up there, people with minimum two years of experience, gets paid anywhere between twenty-five thousand to thirty five thousand, and for four years and above experienced people earn around fifty thousand. There are people in doors of digital marketing, heads and director who takes complete responsibility of teams majorly on the client side, with the pay package of anywhere between 10 lakhs to 20 lakhs.
Remember years of experience doesn't define your success here in this industry, but the results that you have brought on table the self-initiatives you have taken. Your ability to drive the team matters the most, this industry is a result oriented industry. So, if you are a person who can drive great results, then Companies will follow you to pay huge sum of money :).
Let's look at the next question.
Question number 5:
I'm a fresher and people are only looking for the experienced candidate.
What should I do?
Yes, don't lose your heart!
In recent times, many people are planning to enter into the digital marketing domain. But most of the Companies are looking for experienced candidates. Why? Because they don't have the bandwidth to train a fresher, also because they want someone to just come and start to work on projects.
What should you do in this case? Well, you should start practicing digital for yourself. Build your personal brand as a start like a YouTube channel, Contribute content to other sites as a guest blogger or start an own blog and get traffic to run advertisements for yourself and practically implement all your learning. By taking courses from udemy will help get some real tips, which will let you approach your career as an experienced candidate.
Let your profile show, you're passionate about digital, then join an agency as an intern and find your opportunity. And do not aim at immediate employment, apply for internship and show your passions for the subject, and you will see a lot of difference in your career.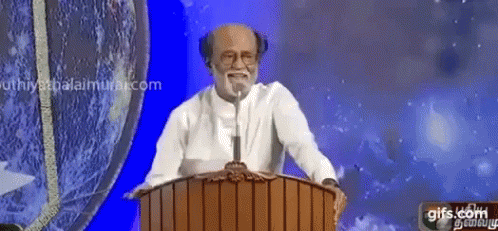 My next question is, which is the best Institute to learn digital marketing. My answer is none my answers, probably all contradicting, isn't it well have a reason behind it. I learned digital marketing on my own by working in a digital marketing agency as a Content person and that got into SEO then learned social media marketing. On my own offered that to the company I was then working for so basically self-learning is the key. The multiple courses right from the SEO digital with your udemy courses, simply learn local digital Institute's join hands of local Institute. If you are the person who likes to get a lot of push to drive things up, there are agencies, there are training companies which is purely focusing also on recruiting or driving the equipment up there. So, you can consider those local ones and join them join any online course. If you're, true to yourself, multiple video based courses on Coursera or udemy, can be of a great help to you up there. So practice everything you learn, there's so many videos on YouTube that can help you learn and practice things on your own.
My next question is I'm not good at content? What should I do?
Are you talking about English content?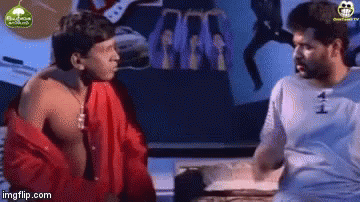 It is OK. You can be good at any regional languages, Hindi, Tamil Telugu, Kannada or any other language. Can you create a communication strategy using these languages?
Can you trust the tweet and come up with copyright? Then, Create a blog post, get video scripts done in the language of your choice. You should master that and apply to an agency and see you can offer these exclusive languages based creative skills. You can even apply in leading regional publications and TV channels who want someone to manage digital in the language of their choice. So, with this way you still have scope in digital, even if you do not understand English much.
My next question is:
How should I shape up my career as a digital marketer, before i understand how digital marketing works?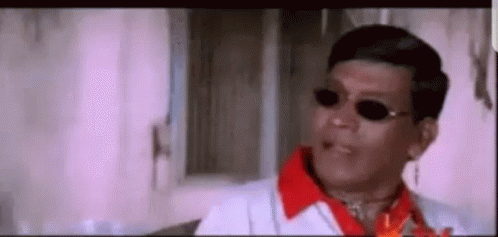 Get your marketing basics strong, will help you get more confident. You will see a sea of difference, and this difference is only because you have made your marketing base very, very strong focus on learning one aspect of digital marketing and become strong at it and then start wearing multiple hats.
An SEO expert is always known as SEO. Expert social media expert is known as a social media expert majorly, so to create that one code recognition that can help you climb the ladder not quickly so master one domain and become a king of it. Instead of focusing on everything and anything remember, digital marketing can be very exhaustive and at the end of the day, you will also need peace of mind. Peace of mind comes from peace of digital marketing. You master.
The next question is my company doesn't provide training, they don't have budgets. What should I do?
You have joined a company. You have got a job, so congratulations for that. So, stop cribbing and start doing the many things that you can do on your own by learning and implementing do it and then show what you have done practice and show results. If you can't do paid campaigns, do organic stuff and master various kind of content test. Different tools and use your job as a research cloud and prove that, in such conditions, you can perform well so have patience and give some time to the company that has enrolled you. Let every deliverer of yours add value to the company's Digital Ecosystem. Has a freemium and premium use freemium at least and show that same aim is crucial: ask for minimal budgets like 5k or 10k and show your boss.
How the given budgets can add value to the organization. It will soon become 50k. If you can get some value for the budgets that your organization or your boss is given to you, the next one, which is the best business school to learn digital marketing, well, agency start-ups agencies can give you opportunities that you can't even imagine next. One is well AI, really kill the role of digital marketers, AI won't kill digital marketers. It will only help them. Artificial intelligence will take off a lot of laborious tasks off the screen, which gives more opportunity for marketers to innovate and creatively scale their career.
Let's say in the world of marketing automation: there's a lot of laborious tasks and insights, given by tools only help marketers take wise decision. Chatbots have replaced live charts. This helps in streamlining leads even when people are not on desk. So, overall, artificial intelligence is a great sync to digital marketers. So, it is not a competition and you should not fear them. You should start embracing them in your digital strategy.
The next question is: I'm the student of school. Can I get into digital marketing? I'M college dropout, Can I do digital marketing? I'm a housewife, Can I become a digital marketer?
There's no age limit, there's no barriers! You can get into digital marketing anytime! You want just you prove yourself by practicing. Remember internship apply for the same at places and prove your worth to them. You can even be a cool Instagram or for some of the brands, so sometimes it's all about your addiction to social media or digital that can help you land into digital marketing as well. Remember, creativity, content and the processes. This will probably help you, so these are some of the tips for people who wants to shape up their career in digital marketing.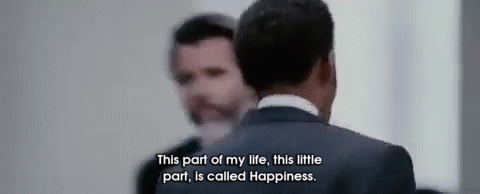 I hope you enjoyed reading this article. Keep learning and sharing…!